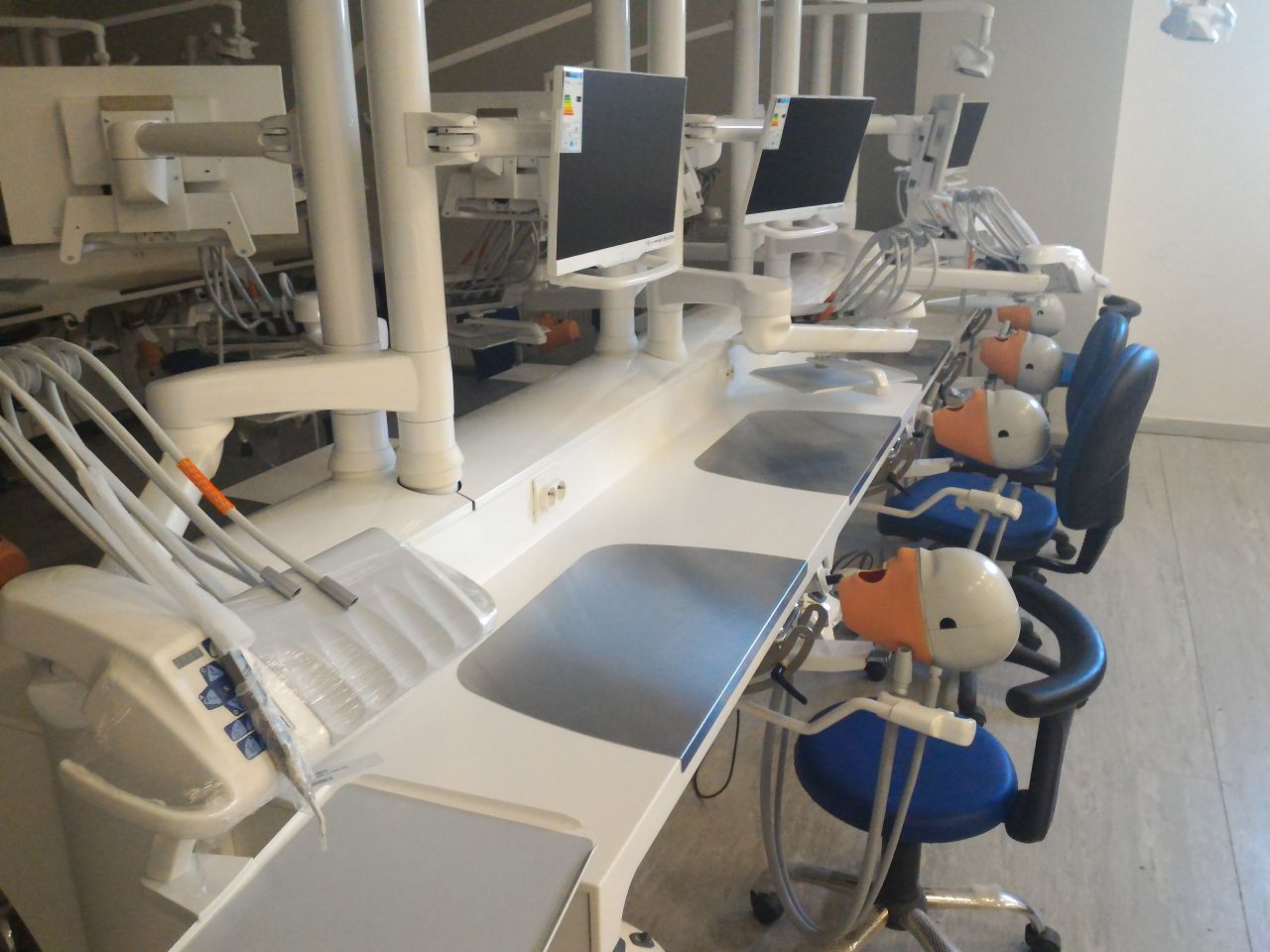 Dental education has a structure of combination both therotical and practical applications. Practical applications involves preclinical and clinical parts which connected extremely to each other. In all Dentistry Faculties practical preclinical applications start with "Dental Morphology & Manipulation" lecture to learn basic dental morphology and to develop proper manipulation. With the latest tecnological developments and R&D activities, dental technologies is also developing and new educational opportunities has risen. Dental literature also supports preclinical education given with phantom laboratories to create natural simulations for enhancing occupational development and competence of undergraduate students.
Spreading 480 m2 area with the capacity of 150 students and equipped with latest technologies our phantom laboratory offers the best natural patient treatment scenarios by lecturer desk with camera which directly tranfers images from the lecturer point of view to students screens. Students can also mimic prosthetic, endodontic and restorative treatment scenarios on phantom models. 
With the great contribution to the quality of dental clinical applications, phantom laboratory places as a milestone in preclinical dental education.