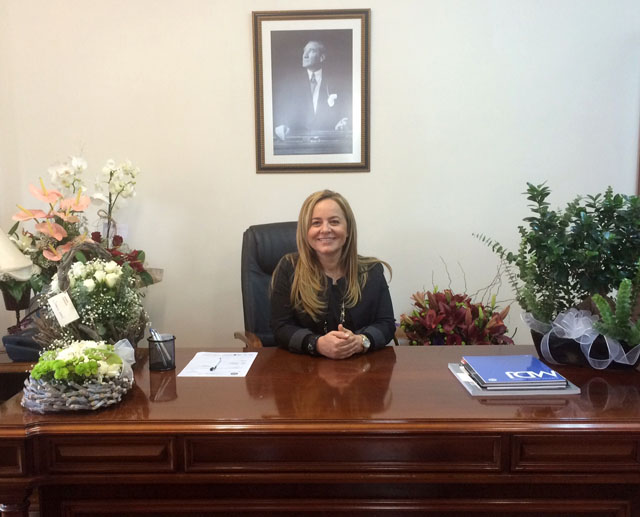 Marmara University Faculty of Dentistry had been operating in Nişantaşı Campus from its establishment in 1962 to 2015. Upon the completion of Marmara University Health Campus Project, Marmara University Faculty of Dentistry moved to Marmara University Başıbüyük Health Campus in 2015. Our Faculty, which is one of the most technological faculties of Europe, is formed on total of 20.000 m2 area by merge of 3 blocks as clinics, offices, and lecture halls.
New Faculty building, equipped with the most technological lecture halls, seminar halls, research laboratories, operating rooms, phantom simulation laboratories, fully-fledged radiology unit and Lifelong Learning Center, provides a realistic dental clinic experience to undergraduate students. 300 dental units equipped with advanced technology creates highest level of clinical service given by undergraduate and postgraduate students and faculty members to our patients.
Marmara University Faculty of Dentistry, which provides world-class education in every field of dentistry, receives high demand from foreign countries for both undergraduate and postgraduate education. Taking its strength from the long standing history of Marmara University, Faculty of Dentistry has rapidly reached the level of the future modern dentistry faculties. In addition, our Faculty attaches special importance to various scientific meetings, culture, art and sports events; and also hosts national and international events.       
With the latest arrangements in our curriculum by the 2017-2018 academic year, Multidisciplinary Clinical Application system is adopted. Students can start clinical applications for patient treatment in year 3. Students have chance to participate and perform all treatment procedures for their patients within treatment plan and to simulate real-time dental clinic experience. For this purpose, all necessary technical arrangements have been completed in our clinics and a comfortable working environment has been provided for our students.       
While I have the honor and pride of being the Dean of Marmara University Faculty of Dentistry, where I entered as a student, spent every stage of my career and where I am always honored and proud to be a graduate. I also carry the sense of duty and responsibility of my position. I will carry out this honorable and important task that has been entrusted to me, in a superior sense of duty and understanding together with my colleagues in all academic and administrative staff.       
We work with the principle of " those who dream big not just only realize their dreams, but also transcend them". I would like to express my gratitude to all our academic and administrative staff who adopt the same objective.                                               
Prof. Dr. Yasemin ÖZKAN